Massive thanks to:
Junk Alins, Joe Van Andel, Michael T. Babcock, Christopher Barton, Peter Bieringer, Adam Burke, Ard van Breemen, Ron Brinker, Lukasz Bromirski, Lennert Buytenhek, Esteve Camps, Ricardo Javier Cardenes, Nelson Castillo, Stef Coene, Don Cohen, Jonathan Corbet, Gerry N5JXS Creager, Marco Davids, Jonathan Day, Martin aka devik Devera, Hannes Ebner, Derek Fawcus, David Fries, Stephan "Kobold" Gehring, Jacek Glinkowski, Andrea Glorioso, Thomas Graf, Sandy Harris, Nadeem Hasan, Erik Hensema, Vik Heyndrickx, Spauldo Da Hippie, Koos van den Hout, Stefan Huelbrock, Ayotunde Itayemi, Alexander W. Janssen, Andreas Jellinghaus, Gareth John, Dave Johnson, Martin Josefsson, Andi Kleen, Andreas J. Koenig, Pawel Krawczyk, Amit Kucheria, Pedro Larroy, Edmund Lau, Philippe Latu, Arthur van Leeuwen, Jose Luis Domingo Lopez, Robert Lowe, Jason Lunz, Stuart Lynne, Alexey Mahotkin, Predrag Malicevic, Patrick McHardy, Andreas Mohr, James Morris, Andrew Morton, Wim van der Most, Stephan Mueller, Togan Muftuoglu, Chris Murray, Takeo NAKANO, Patrick Nagelschmidt, Ram Narula, Jorge Novo, Patrik, Pál Osgyány, Lutz Preßler, Jason Pyeron, Rod Roark, Pavel Roskin, Rusty Russell, Mihai RUSU, Rob Pitman, Jamal Hadi Salim, René Serral, David Sauer, Sheharyar Suleman Shaikh, Stewart Shields, Nick Silberstein, Konrads Smelkov, William Stearns, Andreas Steinmetz, Matthew Strait, Jason Tackaberry, Charles Tassell, Jason Thomas, Glen Turner, Tea Sponsor: Eric Veldhuyzen, Thomas Walpuski, Song Wang, Frank v Waveren, Chris Wilson, Lazar Yanackiev
Linux has very advanced Routing, filtering and traffic shaping options. This site attempts to document how to configure and use these features.
News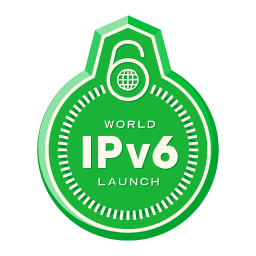 2012-05-20
lartc.org is now reachable via IPv6!
2012-05-20
The lartc.org website is now valid HTML 4.01 Transitional. Generated content (i.e. HTML from Docbook) still needs work, though.
2012-05-19
lartc.org has a new maintainer!
Bert Hubert has transferred ownership of the domain to Carl-Daniel Hailfinger. A big THANK YOU goes to Bert Hubert for starting and hosting lartc.org and the associated mailing list for many years.

Everybody is invited to contribute to lartc.org and a git tree for the website (including LARTC HOWTO, Wondershaper and man pages) has been created at http://repo.or.cz/w/lartc.git. Please send any patches or pull requests to the new LARTC mailing list lartc@vger.kernel.org and I'll try to integrate them in a timely manner. Please note that the old mailing list and old HOWTO submission e-mail addresses are no longer active. Users of the old mailing list are encouraged to move to lartc@vger.kernel.org.
Bert Hubert has offered to continue hosting the old mailing list archives at http://mailman.ds9a.nl/pipermail/lartc/.

200[0123]
Older news
LARTC Mailinglist
It appears that the topic of our HOWTO is getting popular, so we decided to start a mailinglist dedicated to discussions about advanced routing & shaping with Linux!

The advent of the Linux Advanced Routing & Traffic Control list also means that questions asked privately will no longer be answered, as these answers benefit only single users. Asking questions on the list is far more net-friendly. So if you want to ask us a question, subscribe to the new mailing list, and ask it! An archive of the new mailing list is available. An archive of the old mailing list is also available, and google has picked it up as well.

Please note that due to excessive spam the list has become 'members only' - so please subscribe first! The moderator will not approve postings from non-subscribed addresses as he is not available at all times. If you just want to post, and not receive mail, you can indicate this on the Mailman mailinglist management page. FIXME: Is the new mailing list subscriber-only as well?
Linux Advanced Routing & Traffic Control HOWTO
Current version is 1.0.1. Files were last updated at 2012-05-19 12:40:48 UTC
The French version by Laurent Foucher and Philippe Latu from the Technology Institute of the University of Toulouse plus Thierry Mallard and Yannick Quenec'hdu from Idealx is available here. Terrific work!
A Korean translation can be found on here.
Polish translation is here.
Jobs list
Like the Linux kernel, we have a jobs list. If you have any expertise in any of these areas, please pitch in.
remove incorrect or dead content
There are a *lot* of FIXME notices, so this means YOU!
IPsec
Multipath routing
Bazaar
This HOWTO is intended to be very much a Bazaar style development. If it were to be any more open, bits would fall out.

A GIT tree is available. try this:

$ git clone git://repo.or.cz/lartc.git
or (if you're behind a firewall which only allows HTTP)
$ git clone http://repo.or.cz/r/lartc.git
Enter the checked out directory:
$ cd lartc.git
If you want to update your local copy, run
$ git pull

If you made changes and want to contribute them, run 'git diff', and mail the output to lartc@vger.kernel.org, we can then integrate it easily. Thanks! Please make sure that you edit the .db file, by the way, the other files are generated from that one. The idea is that this HOWTO will be a cooperative effort, much like the Linux kernel itself.
Sponsor
This site made possible by PowerDNS, for all your domain needs and nameserver software.
Other ds9a.nl projects.
$Id$